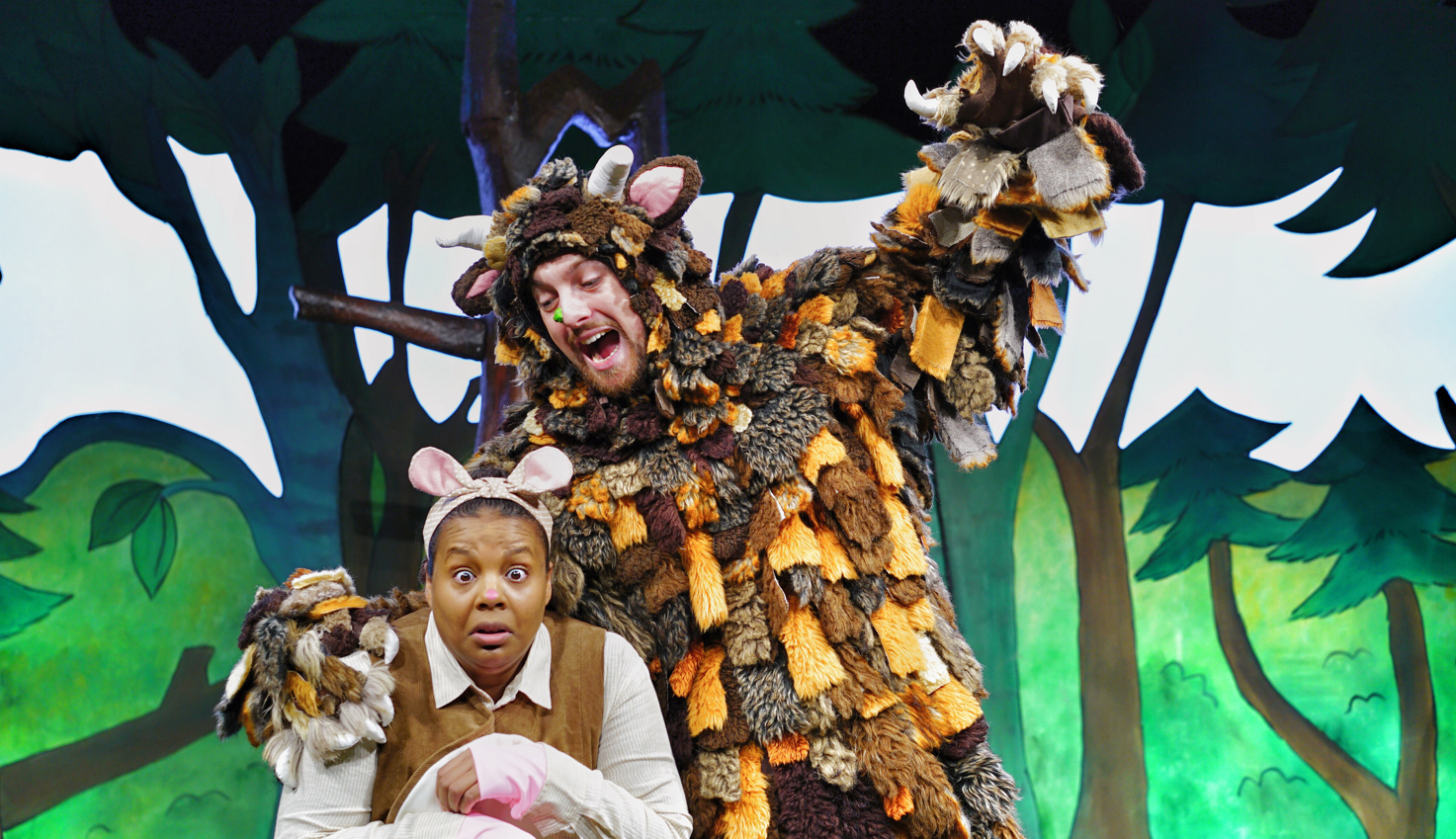 A mouse took a stroll through the deep dark wood...
Tall Stories is delighted to be premiering its new inclusive version of The Gruffalo, incorporating British Sign Language and visual storytelling, ensuring the much-loved tale can be enjoyed by everyone.
Join Mouse on a daring adventure through the deep, dark wood in Tall Stories magical, musical adaptation of the classic picture book by Julia Donaldson and Axel Scheffler.
Searching for hazelnuts, Mouse meets the cunning Fox, the eccentric old Owl, and the high-spirited Snake. Will the story of the terrifying Gruffalo save Mouse from ending up as dinner for these hungry woodland creatures? After all, there's no such thing as a Gruffalo – is there?
This unique version of The Gruffalo is performed by a company of deaf and hearing actors blending spoken English, visual storytelling, and BSL to bring the story to life. This exciting show offers audiences the unique opportunity to enjoy all of Julia Donaldson's original words – alongside songs, laughs, and signs!
Monstrous fun for children aged 3 and up and their grown-ups, in the much-loved, show that's toured Britain and the world!
Running time 55 minutes (no interval)
There is ONE public performance on February 21st at 9:30 am. Call (479) 632-2129 for advance tickets, or to arrange your public, private, preschool or home school group. Tickets are $5.