Ticket Purchase and House Policies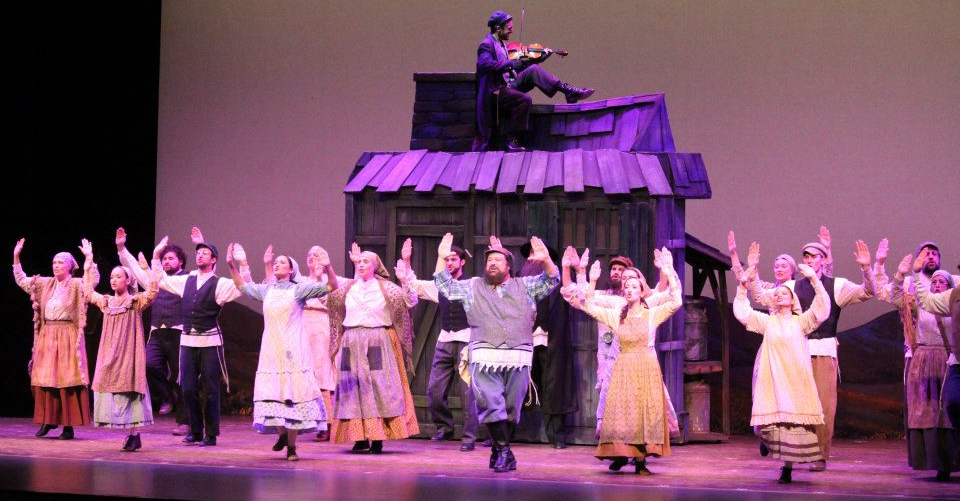 In Person: Visit our box office located just inside the Performing Arts Center at 103 E. Main Street in Alma. The box office is open weekdays 10-noon 1-4pm and 2 hours before each show.
By Phone: Tickets can be purchased over the phone by calling our box office at 479-632-2129. The box office is open weekdays 10-noon and 1-4pm and 2 hours before each show. We will return missed calls in the order they were received.
Please note that certain performances schedule online ticket purchase only before going on sale in the box office. If applicable, this schedule will appear in show information.
Online: Tickets can be purchased online through our secure system Choice Ticketing. Purchase your tickets anytime day or night and select your own seats by purchasing online. Online ticket purchase is available up to 4 hours before each show.
Receiving Your Tickets: You have a "print at home" or "will call" option-meaning your tickets will be printed and waiting for you at the box office. You may also verify your seating by presenting your confirmation on your mobile device. We do not surface mail tickets.
Fees are collected to help defray the expense of credit card processing, bank fees, ticketing services and administrative costs.
For our professional series, a .09% processing fee is added to all internet and box office orders.
Rentals (Dance recitals, touring shows not in our regular season, other independent productions): There is a $2 per ticket fee for all tickets purchased online. A $5 handling fee is applied for all orders purchased online or through the box office.
Alma School District Shows (Fall and Spring productions, Dance Show, etc) There will be no fees charged for the 23/24 Season.
Senior, Military, Student, BOGO and Group Discounts may be available for selected shows. Discounts normally are not available online; you must purchase your tickets through the box office to apply discounts. Call the box office for more information.
Ticket purchases are non-refundable. Your purchase may be donated back to the Alma Education and Arts Foundation as a tax deductible contribution, or the value may be used for purchase of another show within a period of one year. You may also transfer your tickets to another patron.
Misplaced or forgotten tickets can be reprinted at the Box Office at the request of the person who originally purchased the tickets.
Cell phones and must be turned off or set to silent during performances.
Our contracts with the artists prohibit the making of video or audio recordings or the taking of photographs of any performance.
Children, Toddlers, and Infants: Everyone, regardless of age, must have their own ticket. For your own comfort, and in consideration of those seated nearby, you are encouraged to carefully consider whether your child(ren) should attend. We love kids, but if a child is unruly or disruptive, you may be asked to remove them from the theatre. Some restrictions on ticket purchase may be applied based on appropriate audience age.
Seating usually begins 30 minutes before the scheduled performance time. Late arrivals will be asked to wait until an appropriate point in the performance to enter the theatre.
With the exception of bottled water, we prohibit outside food or drink in the our theatre. We are a smoke/tobacco/alcohol free facility.
This theatre uses the "New York" seat numbering system. Odd numbered seats are on the left and event numbered seats are on the right.
By clicking on the link below, you acknowledge that you have read these policies.