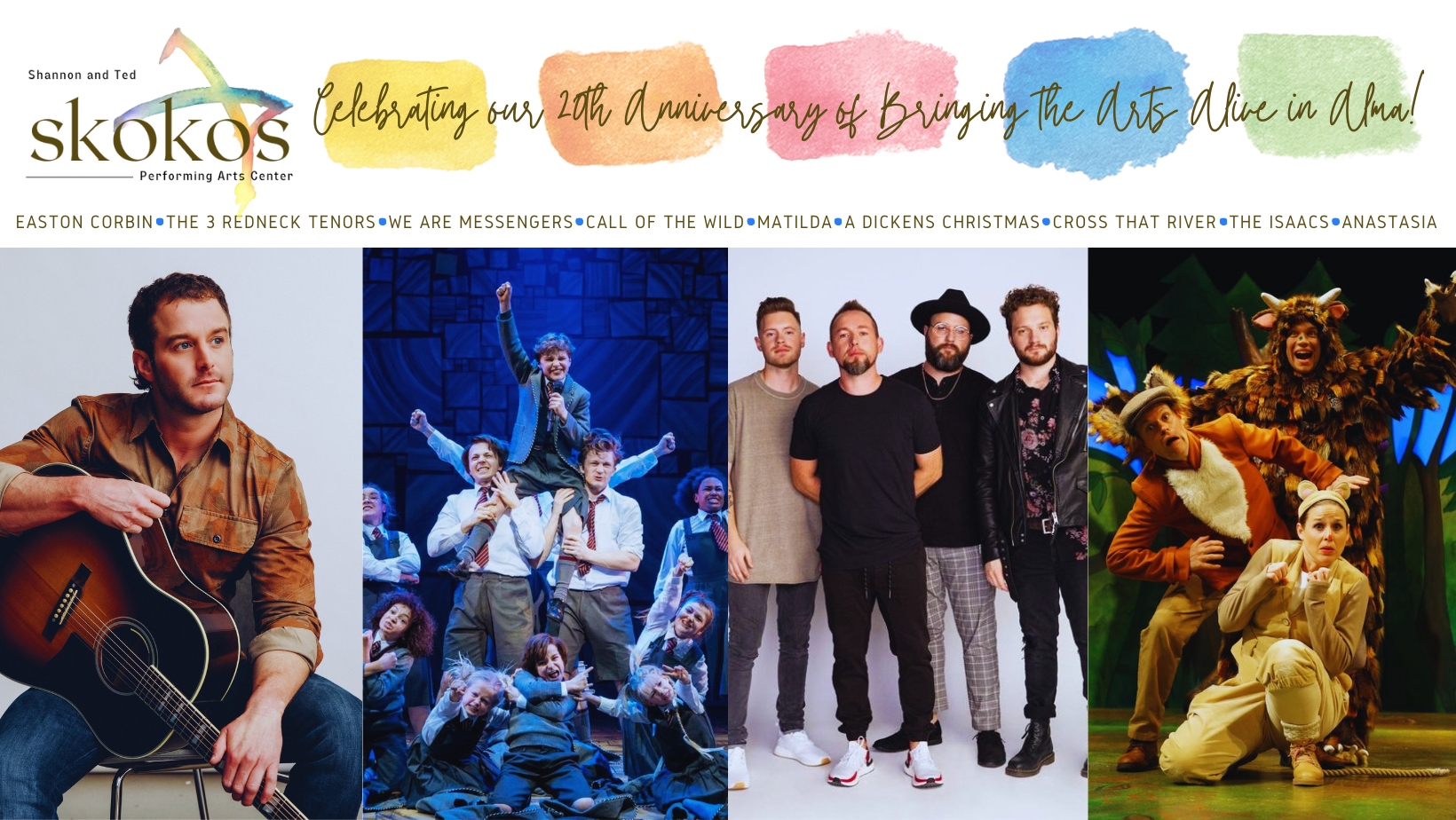 Use the chart and select 6 shows or more in any seating area. Note the number of tickets for each show and reach your total. Call or drop by the box office to purchase and 20% will be deducted from your total ticket cost.*

Use the chart and select 4 shows in any seating area. Note the number of tickets for each show and reach your total. Call or drop by the box office to purchase and 15% will be deducted from your total ticket cost.*
Season Tickets may also be purchased online. Please call us if you need assistance with your online order at (479) 632-2129.

*A $5.00 processing fee is added to all Season Ticket purchases.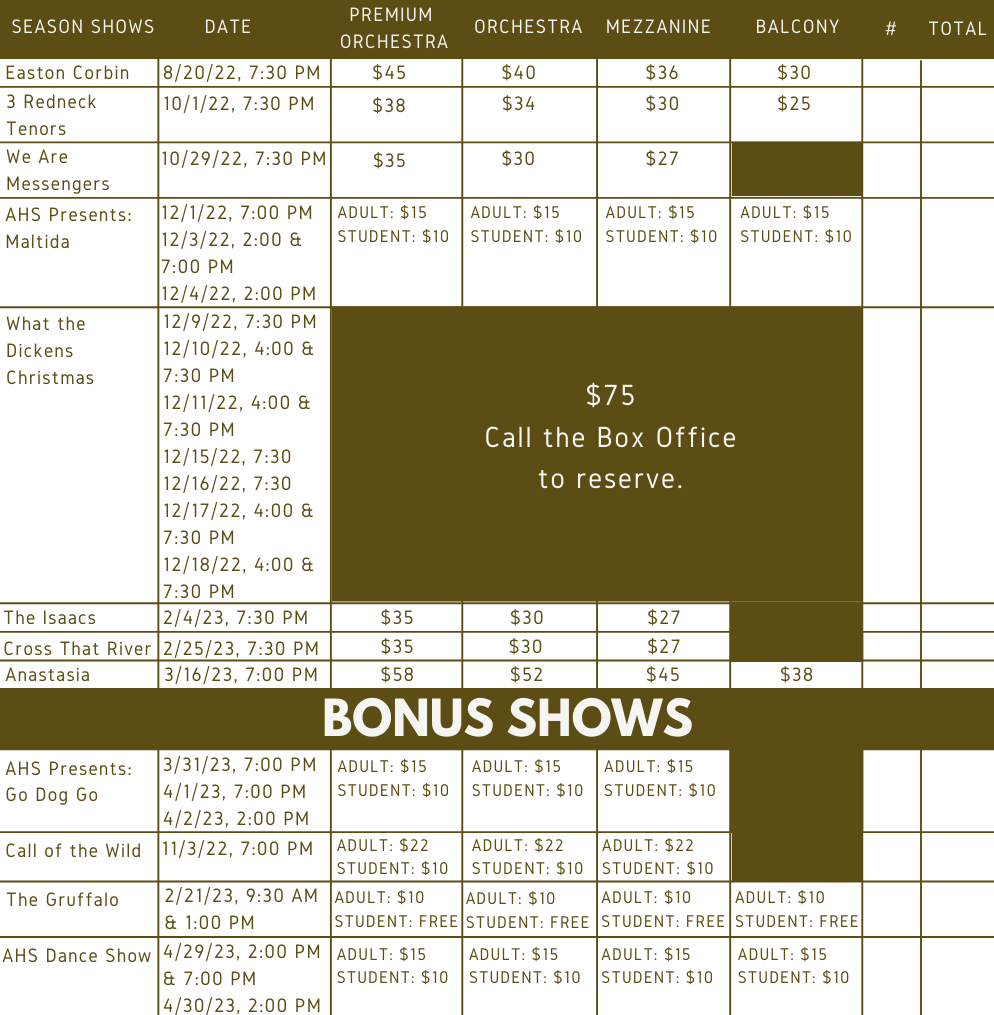 *Please note that the "AN OZARK "WHAT THE DICKENS?!" CHRISTMAS" event is not included in Season Ticket Packages. To reserve your place for this special Bonus Show presented at the Beard and Lady Inn, Chester AR, please call the Box Office.
Tickets for this event go on sale August 29th.